1. Recent releases & new music
Secret History: Josquin & Victoria
(ECM New Series 2119)
'Secret History sounds intensely beautiful from first breath to last… there is spiritual nourishment aplenty to be garnered from this lovingly produced and intimately recorded issue.'
MusicWeb International
'The musicians…know how to create a kind of suspended time where it's easy to let go and neglect everyday life.'
Neuguitars
'The result is most stimulating…the sound image so compelling.'
The Gramophone
Amores Pasados
(ECM New Series)
'Des voix sublimes, une interprétation simple et pure, un album qui enchantera les amateurs de musique vocale.'
Daniela Jaloba Nouvelle-Vague
'...a luminous ECM recording... a lovely thing'
Andrew McGregor BBC Radio 3 Record Review
'Achingly beautiful.'
Robert Aubry Davis NPR Millennium of Music
'...sublime lute playing from Ariel Abramovich and Jacob Heringman...Anna Maria Friman and John Potter perfectly matched.''
Graham Rickson The Arts Desk
'This will appeal to all who enjoyed Potter's work with the Hilliard Ensemble and Jan Garbarek, and will be of much more than of passing interest to those spent their formative years immersed in the music of Led Zeppelin, Genesis and the Police'
Nick Lea Jazz Views
Night Sessions
The Dowland Project (ECM New Series 476 5968)
A marvelous flight of time-travel across entire centuries and cultures... an aural odyssey, just the ticket for late-night listening.
Chicago Tribune
absorbing and stimulating... truly inspired.
Jazzreviews
The Dowland Project not only cross fences whenever they want, but also set up encampments wherever they choose. The whole comes across as a kind of jam session in which things blur to the point where there are simply no fences to be seen.
Irish Times
John Potter [is] one of England's most thoughtful and expressive singers of both early music and considerably more modern fare.
Emusic
Conductus 1
Hyperion CDA67949
John Potter
Christopher O'Gorman
Rogers Covey-Crump
John Potter is one of the most experienced singers in the world for this kind of music and he is magically balanced by the glorious voice of the much younger Christopher O'Gorman. For the three-voice pieces the still impeccable Rogers Covey-Crump joins them … these are seriously classy performances'
(Gramophone)
Conductus proves that ascetic simplicity can be as deeply moving and aesthetically breath-taking as the most complex, heart-on-sleeve music … it's hardly necessary to mention that the performances are superb,
(BBC Music Magazine)
Three tenors—John Potter, Christopher O'Gorman and Rogers Covey-Crump—deliver these explorations with unerring skill and conviction'
(The Observer)
Ear-opening performances...
(International Record Review)
Conductus 2
(Hyperion CDA67998)
This second provides an utterly arresting glimpse on a world that seems so utterly alien to ours as to render it truly sacred.
(International Record Review)
'John Potter, Christopher O'Gorman and Rogers Covey-Crump are musicians who are entirely inside the style and manage to present everything with impeccable taste and purity'
(Gramophone)
'The three singers blend beautifully and each is attuned to the character of this graceful music … the recording is detailed yet resonant, serving the needs of lyric clarity whilst evoking a pleasingly airy ambience'
(BBC Music Magazine)
Conductus 3
(Hyperion CDA 68115)
If this is new music to you and you are fascinated with the often unexpected development of Western music as it feels its way from plainchant to the polyphony of Pérotin, then these three CDs—sadly, this is the last—are for you. If you appreciate pure, fragrant yet confident singing of a repertoire which is as expressive and accessible as it has an unjustified reputation for being 'remote', then don't hesitate. A small but bright jewel.
MusicWeb International
'In this final volume of Hyperion's Arts and Humanities Council-sponsored project, Potter and his fellow tenors give— alone or together, and with polished control—11 examples of the apparently infinitely flexible medieval song form. When most pieces consist of only a single musical line, refinement and intimacy are the bywords of this set'
The Sunday Times
La conclusion de la trilogie (cf. nº 607 et 620) éclairante mais austère montre le trio britannique toujours aussi à l'aise dans les différents styles d'écriture du conduit: mélismatique, syllabique ou bien avec de longues vocalises mesurées selon le principe en vigueur à l'époque.
Diapason
Ambrose Field: Being Dufay
ECM New Series 2071 476 6948
'Here's a singer of such insight and imagination that everything he touches seems to turn to gold. In Dufay mode, with his friend the composer Ambrose Field, he delivers everything you'd expect, and more.'
Classic FM Magazine
'I can think of few singers quite so suited to such music'
BBC Music Magazine June 2009
'John Potter, whose beautiful voice seems to dominate the album at least emotionally…a vocalist of rare versatility and erudition…'Progression 17.4.09
'The full power of the digital Potter is unleashed towards the end where it explodes into full audio Technicolor.'
Musicalcriticism.com
'One of the most hauntingly beautiful records of the year'
Allabout jazz
Romaria
The Dowland Project | ECM New Series 1970 476 5780
(with John Surman saxes & bass clt, Stephen Stubbs lutes, Milos Valent violin/viola)
The point about the Dowland Project's work is less the repertoire than the freedom and telling immediacy with which it is performed. It isn't that the composer's notes aren't respected - rather they are interpreted and embellished by insightful musicians eager to dig beneath. John Potter's beautifully modulated light tenor summons timeless spirituality and sensuality.
Sunday Times, 20th April 2008 ★★★★
Forget crass labels like "crossover" - "Romaria" is as pure a musical experience as you're likely to have."
Gramophone Magazine, March 2008
With this, its third mesmeric and magical album, the Dowland Project applies its modus operandi - developing new realisations of early music through improvisation and experimental interaction - to a selection of pieces from the early-13th to late-16th centuries. Purists may quibble, but the results are convincing and, more importantly, utterly compelling and ravishingly beautiful.
BBC Music Magazine, April 2008 ★★★★★
With Romaria… new territory is broached: it's a stunning disc, in which the Project's particular brand of "crossover" is completely validated.
Goldberg
Yet another example of his trailblazing steerage and vision...
All About Jazz
Care Charming Sleep
ECM New Series 1803 476 052-2 The Dowland Project
(with John Surman saxes & bass clt, Stephen Stubbs lutes, Maia Homburger violin, Barry Guy bass)
mind-bending creativeness not only does Potter bend gender (he is a most unlikely nymph) but Barry Guy and John Surman bring a late-night jazz club feel
American Record Guide
Potter has one of the warmest, most expressive yet unmelodramatic tenor voices around.
Gramophone
Dangerously seductive stuff
International Record review
Natalie Wheen's Classical CD of the Year
Classic FM
A Sunday Times Record of the Year
Dowland: In darkness let me dwell
ECM New Series 1697 465 234-2 The Dowland Project
With John Surman (bass clarinet, saxophones), Barry Guy (bass), Maia Homburger (violin), Stephen Stubbs (lute)
A Sunday Times Record of the Year

No 5 in the New York Times list of best records of the year cited in Manfred Eicher's Grammy nomination

Audio (Germany) Classic CD of the Month

In Darkness let me Dwell is a rarity: a crossover project that is both defensible and listenable...Mr. Potter and company have added new instruments to old in readings balanced between the orthodox and the radical...
New York Times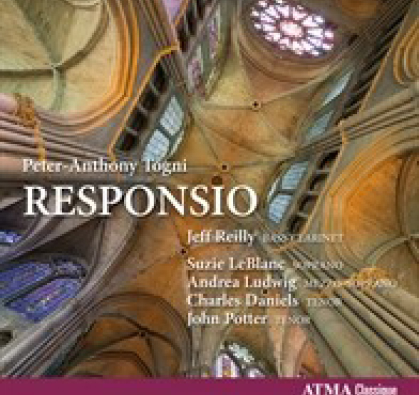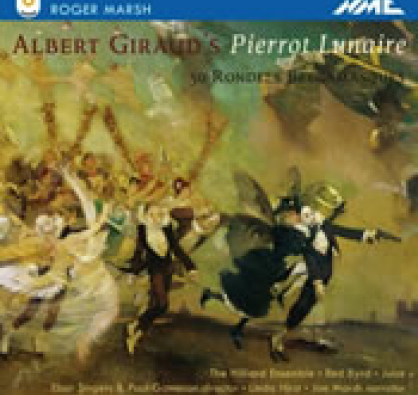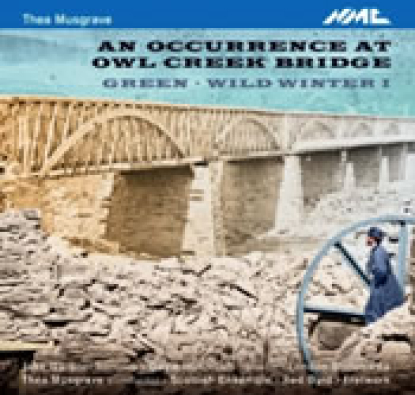 Officium
The Hilliard Ensemble & Jan Garbarek (saxophone)
ECM 1525 445369-2 (1994)
[Gold discs from the UK, Germany, Norway, Austria & Switzerland]
Mnemosyne
The Hilliard Ensemble & Jan Garbarek (saxophone)
ECM 1700/01 465 122-2 (1999)
(2 CD set)
Songs of Love & Death
(Frank Martin, John Paul Jones, Monteverdi, Brian Elias, Harvey Brough)
Red Byrd
Factory FAC 336 (1990)
A Hilliard Songbook
(Piers Hellawell, Joanne Metcalf, Barry Guy, James MacMillan, Arvo Pärt, Elizabeth Liddle, Paul Robinson, Veijo Tormis) Hilliard Ensemble 2 Cds:
ECM 1614115 453 259-2 (1996)
Erik Bergman: Bim Bam Bum
New London Chamber Choir/Wood
Chandos 8478 (1986)
Luciano Berio: A-Ronne, Cries of London
Swingle 11
Decca 425 620-2 (1976)
Gavin Bryars: Vita Nova
Hilliard Ensemble
ECM 1533 445351-2 (1994)
Gavin Bryars: Cadman Requiem
Hilliard Ensemble
Point 462 511-2 (1999)
Gavin Bryars: Oi me lasso
Gavin Bryars Ensemble
GB Records BCGBCD05
Gavin Bryars: Lockerbie Memorial Concert
Hilliard Ensemble
GB Records BCGBCD03
Mychael Danna: Lilies (soundtrack)
Hilliard Ensemble
Varese Sarabande VSD-5868 (1997)
Giya Kancheii: Abii ne viderem
Hilliard Ensemble
ECM 1510 445941-2 (1995)
Andrew Keeling: Quickening the dead
RVRCD55
Roger Marsh: Albert Giraud's Pierrot Lunaire
Hilliard Ensemble/Red Byrd
NMC D127 (2 CDs)
lvan Moody: Passion & Resurrection
Red Byrd/Daniel Reuss
Hyperion CDA66999 (1997)
Arvo Pärt: Litany
Hilliard Ensemble
ECM 1592 449810-2 (1996)
Arvo Pärt: Passio
Hilliard Ensemble
ECM 1370 837 109-2 (1988)
DVD Arvo Pärt: St John Passion [Arthaus Musik 100248] (1988)
[recorded live in Durham Cathedral]
Arvo Pärt: Arbos
Hilliard Ensemble
ECM 1325 831 959-2 (1987)
Arvo Pärt: Miserere, Sarah was ninety years old
Hilliard Ensemble
ECM 847 539-2 (1991)
Larry Polanski: 4 voice canons
(with York Vocal Index)
Cold Blue CB0011 (USA)
Stravinsky: Les Noces
New London Chamber Choir/Wood
Hyperion CDA66410 (1991)
Invocation
(compilation including Veljo Tormis' Estonian Lullaby)
Hilliard Ensemble
Island 314-524 441-2 (1997)
2. MEDIEVAL MUSIC
Play of Daniel
Dufay Collective
Harmonia Mundi USA
Cancionero
Dufay Collective
Avie AV0005
[Grammy nominated & Gramophone CD of the Year]
A Scottish Lady Mass: Sacred Music from St Andrews
Red Byrd
Hyperion CDA67299
The listener is left marvelling at the ingenuity and imagination that produced such an intriguing wealth of rhythmic, harmonic and textural effects from the interplay of just two voices. Red Byrd's performances convincingly recreate this distant sound-world, as well as conveying the excitement with which musicians must have explored the thrilling possibilities opened up by the idea of having two notes sounding simultaneously.
Elizabeth Roche Daily Telegraph
The music is stark and plainly cast, and these very experienced early-music singers effectively capture its direct, unadorned style, delivered with their typically warm, accurately pitched, carefully inflected, prodigiously engaging voices.
David Vernier Classics Today
Magister Leoninus: Sacred Music from 12th century Paris
Red Byrd/Cappella Amsterdam
Hyperion CDA66944 (1997)
Magister Leoninus 2
Red Byrd & Yorvox
Hyperion CDA67289
John Potter and Richard Wistreich wring the utmost tenderness and beauty from these pieces - especially in the verse of 'Sedit angelus' where the word 'crucifixum' is made to evoke a mysterious medieval religious agony. And the odd, searing harmonies in 'Iudea et Iherusalem' take us into a long-lost, almost psychological world of musical expression.
Anthony Pryor, BBC Music Magazine March 2002
Sumer is icumen in: Medieval English Songs
Hilliard Ensemble (1985)
Harmonia Mundi HMC 901154
Machaut: Mass de Notre dame
Hilliard Ensemble
Hyperion CDA 66358 (1989)
The Old Hall Manuscript
Hilliard Ensemble
EMI CDC 7 54111 2 (1991)
(Virgin 7243 5 61393 2 9)
Miri it is: Medieval English music
Dufay Collective
Chandos CHAN 9396 (1996)
Perotin
Hilliard Ensemble
ECM 1385 837 751-2 (1989)
Music of the Gothic Era
Early Music Consort/Munrow
Archiv 415 292-2 (1976)
Music of the Middle Ages
Early Music Consort/Munrow
DGG Classikon 439 424-2
Medieval Music
Sunday Times Music Collection
Hilliard Ensemble
Conifer ST4 (1994)
Perotin & the Ars Antiqua
Hilliard Ensemble
HL001(1997)
3. RENAISSANCE MUSIC
Songs & Dances from Shakespeare
Broadside Band
Saydisc CD-SDL 409 (1995)
Nicolas Gombert 1 (Missa Quam pulchra es + motets)
The Sound & the Fury
ORF 463
Nicolas Gombert 2 (Missa Sur tous regrets + motets)
The Sound & the Fury
ORF SACD 3006
Nicolas Gombert 3
The Sound and the Fury ORF 3077
Guillaume Faugues 1 (Missae Le Serviteur & Je suis en la mer)
The Sound and the Fury ORF 3025 SACD
Guillaume Faugues 2 (Missae L'homme armé & Vinus vina vinum)
The Sound and the Fury ORF 3115
Media Vita (Gombert Missa Media vita; Lamentations: de la Rue, Crequillon, Brumel)
Vokalsolisten Ratisbona
ORF CD333
The Triumphs of Maximilian
(Songs from 16th century Germany)
Musica Antiqua of London
Signum SIGCD004 (1998)
In Paradisum: motets by Victoria & Palestrina + 17th century French chant
ECM Ner Series 1653 457 851-2
Lassus: Requiem & Prophetiae Sibyllarum
ECM New Series 1658 453 841-2
Dufay: Missa Se la face ay pale & motets
Hilliard Ensemble
HL004
Dufay: Missa 1'homme armé & motets
Hilliard Ensemble
EMI CDC 7 47628 2 (1987)
Sweet-love, sweet hope
(Dufay etc from Canonici 213)
Hilliard Ensemble
Isis CD030 (1996)
Johannes Ockeghem 1 (Missae L'homme armé & Prolationum)
The Sound & the Fury
ORF SACD 3024
Johannes Ockeghem 2 ( Missae Ecce Ancilla Domini & My my)
The Sound and the Fury ORF 3130
Johannes Ockeghem (Missae cuiusvis toni & prolationum)
The Sound and the Fury fra bernardo fb 1302202
Firminus Caron 1 (Missae L'homme armé & Accueilly m'a la belle)
The Sound and the Fury ORF 3057
Firminus Caron Complete Masses & Chansons
The Sound and the Fury fra bernardo fb 1207302
Jakob Obrecht 1 (Missae Rosa playsante & Fortuna desperata)
The Sound and the Fury ORF 3048
Marbrianus de Orto
The Sound and the Fury fra bernardo 600 122 2
Matthæus Pipelare 1
The Sound and the Fury fra bernardo 130 920 2
Ockeghem: Missa Prolationum
Hilliard Ensemble
EMI CDC 7 49798 2 (1989)
Ockeghem: Requiem & Missa mi-mi
Hilliard Ensemble
EMI CDC 7 429213 2 (1985)
For Ockeghem: mass movements & tribute pieces
Hilliard Ensemble
HL002
Josquin: Missa Hercules Dux Ferrariae & motets
Hilliard Ensemble
EMI CDC 7 49960 2 (1990)
Pierre de la Rue: Missa Cum Iocunditate & motets
Hilliard Ensemble
EMI CDC 7 54082 2 (1992)
(Virgin 7243 5 61392 2 0)
Pierre de La Rue 1 (Missae Ave Sanctissima Maria & O salutaris Hostia)
The Sound and the Fury ORF 3094
Spanish & Mexican renaissance vocal music
Hilliard Ensemble
EMI CDS 7 54341 2 (1991)
(Virgin 7243 5 61394 2 8)
Morales: Missa 'Mille regretz'
Hilliard Ensemble
Aimaviva DS0101 (1992)
Walter Frye
Hilliard Ensemble
ECM 1476 437684-2 (1993)
The Art of the Netherlands
Early Music Consort/Munrow
EMI CMS 7 64215 2 (1976/1992)
Lassus: Missa pro defunctis; Prophetiae Sibyllarum
Hilliard Ensemble
ECM 1658 453 841-2
Lassus: Motets and Chansons
Hilliard Ensemble
EMI CDC 7 49210 2 (1984)
Lassus: Penitential Psalms
Hilliard Ensemble
EMI CDS 7 49211 8 (1986)
Brumel: Victimae paschali mass & motets
Hilliard Ensemble
HL003(1997)
Palestrina: Canticum Canticorum
Hilliard Ensemble
EMI CDS 7 49010 8 (1986)
Sacred & Secular Music from six centuries
Hilliard Ensemble
Hyperion CDA 66370 (1990)
Music for Christian IV
(16th century Danish music)
Hilliard Ensemble
BIS 389 (198718)
Gesualdo: Tenebrae Responsories
Hilliard Ensemble
ECM 843 867-2 (1991)
Gentil Madonna (Italian renaissance songs)
London Pro Musica
Cariton Classics 30365 00082
A Florentine Carnival
London Pro Musica/Thomas
Pickwick PCD 825 (1986)
Music for all Seasons
London Early Music Group/Tyler
RCA Red Seal RL 25159 (1978)
Codex Specialnik (Prague)
Hilliard Ensemble
ECM 1504 447 807-2 (1995)
Tailis: Lamentations of Jeremiah
Hilliard Ensemble
ECM 1341 833 308-2 (1987)
Byrd: Songs & Anthems
Red Byrd
Naxos 8.550604 (1994)
(Naxos sampler Classic CD 14)
Byrd: Songs of sundrie natures
Hilliard Ensemble
EMI CDC 7 47961 2 (1987)
Tomkins: Consort Music
Red Byrd
Naxos 8.550602 (1995)
Gibbons: Songs & Anthems
Red Byrd
Naxos 8.550603 (1994)
Draw on sweet night: English madrigals
Hilliard Ensemble
MI CDC 7 49197 2 (1988)
re-released as 2-CD set English & Italian Renaissance Madrigals
Virgin Veritas 7243 5 61671 2 4
Dowland: Ayres
Hilliard Ensemble
EMI CDC 7 49805 2 (1989)
Dowland: In darkness let me dwell
with John Surman (saxes, bass clarinet), Barry Guy (bass), Maia Homburger (violin), Stephen Stubbs (lute)
The Singing Club: catches etc
Hilliard Ensemble
Harmonia Mundi HMA 1901 153 (1985)
Italian Renaissance madrigals
Hilliard Ensemble
EMICDC 7 54435 2 (1992)
re-released as 2-CD set English & Italian Renaissance Madrigals Virgin Veritas 7243 5 61671 2 4
New fashions: Cries & Ballads
Red Byrd
CRD 3487 (1992)
The Hilliard Ensemble (Ockeghem, Josquin, de la Rue, Lassus)
Virgin Classics 50999 602532 2 4 (8 CD set of EMI re-releases)
The Hilliard Sound: Renaissance Masterpieces
Erato 825646327959 (3 CD set of EMI re-releases)
Hilliard Live: the collection
COR 16064 (Hilliard Live re-releases)
4. BAROQUE MUSIC
English National Songs
Broadside Band/Barlow
Saydisc CD-SDL 400 (1993)
Notenbüchlein für Anna Magdalena Bach
Tragicomedia
Teldec 4509-91183-2 (1994)
Morimur - J S Bach
Hilliard Ensemble
ECM New Series 1765; 289 461 895-2
Bach: Motets
Hilliard Ensemble
EMI CDC 7 49204 2
Sances: Missa Solicita & motets
Musica Fabula
ASV CDGAU180 (1998)
Monteverdi:
Tempro la cetra, Tirsi e Clori
Tragicomedia
Teldec 4509-90798-2 (1993)
Monteverdi: Madrigali concertati
Tragicomedia
: Teldec 4509-91971-2 (1993)
Monteverdi: L'Orfeo
Chiaroscuro/Rogers
EMI 0777 7 64947 2 2 (1984)
Mannerist Madrigals
(Monteverdi & D'India)
Chiaroscuro/Nigel Rogers
Virgin 7243 5 611625 2 8 (1994)
Monteverdi Vespers
Tragicomedia/Stephen Stubbs
ATMA ACD2 2304/05 (Canada)
Monteverdi:
Balli & dramatic madrigals
[includes I; Combattimento di Tancredi e Clorinda] Red Byrd
HyperionCDA66475 (1991); Helios CDH55165
One of the most perfect CDs ever made Classical Express (USA)
Verse Anthems
Clare College Cambridge
Nicholas McGegan
HMU 907053 (1992)
Lawes & Johnson: Orpheus I am
Tragicomedia
EMI CDC 7 543112 (1991)
Purcell: Hark how the wild musicians sing
Red Byrd
Hyperion CDA 66750 (1994)
Blow: Awake My Lyre
Red Byrd
Hyperion CDA66658 (1993)
Schütz: Cantiones Sacra e
Weser-Renaissance/Cordes
cpo 999 405-2 (1997)
Schütz: Symphoniae Sacrae 1
Concerto Palatino
Accent ACC 9178179 D (1992)
Schütz: Schwanengesang
Hilliard Ensemble
EMI CDS 7 49214 8 (1985)
Theile: St Matthew Passion
London Baroque/Mediam
Harmonia Mundi HMC 1159
5. Ancient History…
Handel: Dettingen Te Deum
Paris University Orchestra/Grimbert
Calliope CAL 1688 (vinyl)
with Swingle II (vinyl)
Madrigals CBS 80147
Words and Music CBS 80554
Words and Music vol 2 CBS 81546
Rags and all that Jazz CBS 80947
Baroque CBS 69209
Swingle 11 RCA RL25112 (a cappella)

CD re-release: Swing Sing Sony 88697 552462
with Manfred Mann's Earthband:
Angel Station COMMECD4 (1979) (vocal + arrangement)
with Gentle Power of Song (vinyl):
Peace Polydor 583017/DGG Privilege (late 60's...)
Circus Polydor 583084 (even later 60s...)
6. Record Production:
Trio Mediaeval: Soir dit-elle ECM 1869 476 1241
Trio Mediaeval: Stella Maris ECM 1929 476 3021
Trio Mediaeval: Words of the angel ECM 1753 461782-2
Trio Mediaeval An Old Hall Lady Mass 2L 175 (co-produced with Morten Lindberg)
Concerts &
Bookings
For concerts worldwide, John Potter, The Alternative History Quartet and The Dowland Project are represented by:
Robert White Artist Management
182 Moselle Avenue
LONDON N22 6EX
Tel: + 44 (0)208 881 6914
Email: robert.white7753@gmail.com
Email
John Potter
For all other enquiries please email John Potter directly using the contact form below: